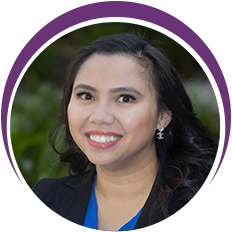 Thanh Cambaliza, CPA and Partner, was born in Vietnam. At the young age of 20, she came to the U.S. very curious about life and about anything that had to do with business. Since 2006, Thanh has been in the practice of public accounting and it was the perfect career choice.
Thanh enjoys working with both private and public companies, as well as small business owners and executives in major corporations. This diverse type of work stimulates Thanh's entrepreneurial and creative mind and she especially likes providing complex business and tax strategies to help her clients become more profitable. Just as she is in all areas of her life, Thanh is extremely passionate about seeing her clients' businesses thrive as if they were actually her own business.
Thanh's primary experience is in income tax strategy, planning, and consulting for clients in vertical industries such as real estate, distribution/manufacturing, and professional services. Her approach to tax planning is highly creative and comprehensive, as she analyzes a business holistically as well as its current and ideal tax levels. The majority of Thanh's clients operate their businesses as partnerships, limited liability companies (LLC), or S-corporations. She also has extensive experience in managing clients with multiple LLCs that have a significant number of investors.
Thanh obtained her Bachelor of Science degree, with an emphasis in accounting, from California Polytechnic University, Pomona and graduated Magna Cum Laude in 2006.
While she isn't working, Thanh loves spending time with her family, traveling, and giving back to the community in various ways.