Your CPA Team
Cambaliza McGee LLP is a highly competent, extremely compassionate, certified public accounting firm that brings out the best in our team members and does excellent work for our clients.
Our mission is to provide a strong work/life balance for everyone on our team, the highest level of expertise and respect for our clients, and to support those in need in our communities.
Lino Cambaliza
Lino Cambaliza, CPA and Partner, has been in the practice of public accounting beginning January 2006, after graduating from Chapman University with a Bachelor of Science degree in accounting.
Lino is primarily focused on helping companies with ASC 740 (Accounting for Income Taxes), corporate tax return compliance, and business consulting. His clients include start-up companies, pre-IPO, and public companies in diverse industries.
Lino's expertise also includes income tax provision review and preparation including adoption and maintenance of Accounting for Uncertainty in Income Taxes ("FIN 48"), assisting companies with business combinations, share-based payments, valuation allowance analysis, intra-period tax allocation, and financial statement presentation and disclosures. Lino is also proficient at federal and state income tax compliance, tax planning, and tax strategy.
Lino is viewed as a trusted business advisor for many private companies. He works closely with clients in all phases of the business lifecycle—from initial start-up through pre-IPO business phases—and provides guidance for companies conducting business internationally and in most states in the U.S. Lino works with clients and guides them in selecting the most effective business structures, compensation structuring, family wealth planning, and many other strategic planning needs.
Prior to his public accounting work, Lino served as a staff accountant for a forensic accounting firm, specializing in business appraisal and economic calculations. In this role, he assisted in law cases of marital dissolutions, personal injury, business litigation, and complex litigation. Lino's primary focus was the review of financial records and preparation of expert witness reports such as Cash Flow Analysis, Business Valuations, Economic Damages, and other accounting projects.
In his free time, Lino enjoys traveling with his family of four, attending concerts, and sporting events.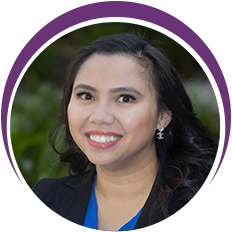 Thanh Cambaliza
Thanh Cambaliza, CPA and Partner, was born in Vietnam. At the young age of 20, she came to the U.S. very curious about life and about anything that had to do with business. Since 2006, Thanh has been in the practice of public accounting and it was the perfect career choice.
Thanh enjoys working with both private and public companies, as well as small business owners and executives in major corporations. This diverse type of work stimulates Thanh's entrepreneurial and creative mind and she especially likes providing complex business and tax strategies to help her clients become more profitable. Just as she is in all areas of her life, Thanh is extremely passionate about seeing her clients' businesses thrive as if they were actually her own business.
Thanh's primary experience is in income tax strategy, planning, and consulting for clients in vertical industries such as real estate, distribution/manufacturing, and professional services. Her approach to tax planning is highly creative and comprehensive, as she analyzes a business holistically as well as its current and ideal tax levels. The majority of Thanh's clients operate their businesses as partnerships, limited liability companies (LLC), or S-corporations. She also has extensive experience in managing clients with multiple LLCs that have a significant number of investors.
Thanh obtained her Bachelor of Science degree, with an emphasis in accounting, from California Polytechnic University, Pomona and graduated Magna Cum Laude in 2006.
While she isn't working, Thanh loves spending time with her family, traveling, and giving back to the community in various ways.
Robert McGee
Robert McGee, CPA and Partner, has over 15 years of experience in public accounting since graduating from Chapman University with a Bachelor of Science degree in accounting.
Through his years of experience, Robert has gained significant experience in issues affecting a wide range of industries including manufacturing, distribution, transportation, construction, food services, petroleum, technology, and professional services companies. In addition to audits and reviews of privately held businesses, he also performs audits of various employee benefit plans, Defined Contribution, Defined Benefit, Employee Stock Ownership Plans (ESOPs) and non-profit organizations.
Robert is a trusted resource for generally accepted accounting principles accepted in the United States of America. Robert works with clients in analyzing and properly implementing accounting standard updates.
Robert is a member of the American Institute of Certified Public Accountants and is certified in the audit of employee benefit plans.
In his free time, Robert enjoys spending time with his family, playing sports and volunteering at community events.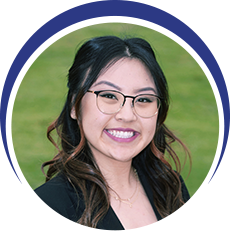 Jessica Woong
Jessica Woong has been in the practice of public accounting since January 2016 and officially joined Cambaliza McGee LLP in October 2018. Jessica graduated Magna Cum Laude with a Bachelor of Science degree in Business Administration, with an emphasis in accounting, from California State Polytechnic University, Pomona.
Jessica views her position with the firm as much more than just a job and views every member of the team as part of her own family.
In her free time, she enjoys teaching her son new things and spending quality time with her little family. She also loves cooking, crafting, interior design, planning parties, and most of all, helping others.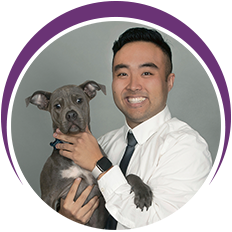 Micheal Woong
Micheal Woong began his public accounting career in 2018 shortly after receiving his Bachelor of Science degree in Business Administration, with an emphasis in Accounting, from California State Polytechnic University, Pomona. Micheal became an official member of the Cambaliza McGee team in January 2019.
Although Thanh and Lino have been mentors to Micheal since the beginning of his career, from Micheal's viewpoint, they are more like family than colleagues. When asked what it means to work with Cambaliza McGee LLP, he says "Cambaliza McGee embodies what it means to be family-oriented. Although each member has their own responsibilities and personalities, we all support each other and extend a helping hand whenever and however might be needed."
In his personal time, Micheal's hobbies include traveling, sports, cooking, and spending time with family and friends.
Emma Simmonds
Prior to joining Cambaliza McGee LLP as a Staff Accountant in January 2019, Emma Simmonds worked as a marketing associate for a start-up firm while pursuing her hobby as a Content Creator on YouTube.
Emma loves the flexible, dynamic work environment at Cambaliza McGee LLP and really appreciates Thanh and Lino's efforts into helping everyone maintain a healthy work-life balance. She finds that work is less stressful when all the team members are so helpful and supportive of each other and appreciates that everyone has a great sense of humor.
Emma graduated with a Bachelor of Arts degree in accounting and also in Art from Luther College in Decorah, Iowa.
Outside of work, Emma enjoys traveling, cooking, playing with her dog, and spending time with family and friends.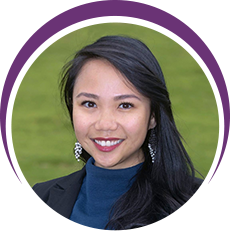 Thao George
Thao George joined Cambaliza McGee LLP as a Staff Accountant in October 2018. Thao graduated from the University of California Irvine in 2010 with a Bachelor of Arts degree in psychology and social behavior.
Thao enjoys a healthy work-life balance that the firm offers their team members including flexible schedules, learning opportunities, and great cooperative teammates.
In her free time, Thao loves traveling with her family, making photo books, and trying new recipes.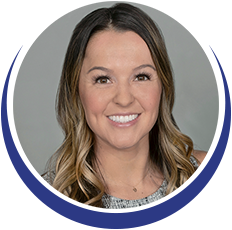 Stephanie Bailey
Prior to joining Cambaliza McGee LLP as Office Executive Assistant, Stephanie devoted eight years as a Department Manager. While in this position, she also received several accolades including Company Leader Q1/2017 and for Q3/2020. Throughout her career, Stephanie has developed a strong background in leadership, team building, and client relations. She is committed to helping others and finds great joy in improving a client's experience.
From a professional development perspective, Stephanie believes in consistent learning and in advancing her skill set. She has completed training courses in Coaching, Best Practices in Learning & Development, Training Methodology and Diversity, and Violence & Safety in the Workplace. When not working, Stephanie enjoys being active with her husband and two dogs, and on a typical weekend, you can find her in the gym or enjoying the outdoors and sightseeing.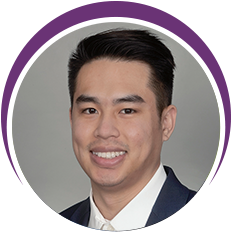 Brandon Huynh
Brandon Huynh a staff accountant started working in public accounting at the start of 2020 while pursuing his Bachelor of Arts in Business Administration, with a concentration in Accounting at California State University, Fullerton.
To Brandon, there is a huge emphasis and priority in a family-oriented work culture at Cambaliza McGee. He believes that everyone is continuously pushing each other to strive and be the best they could possibly be here.
In his free time, Brandon enjoys spending time with family and friends, trying new types of food, and watching movies.